Maverix platform ensures best in class complete support of DevSecOps process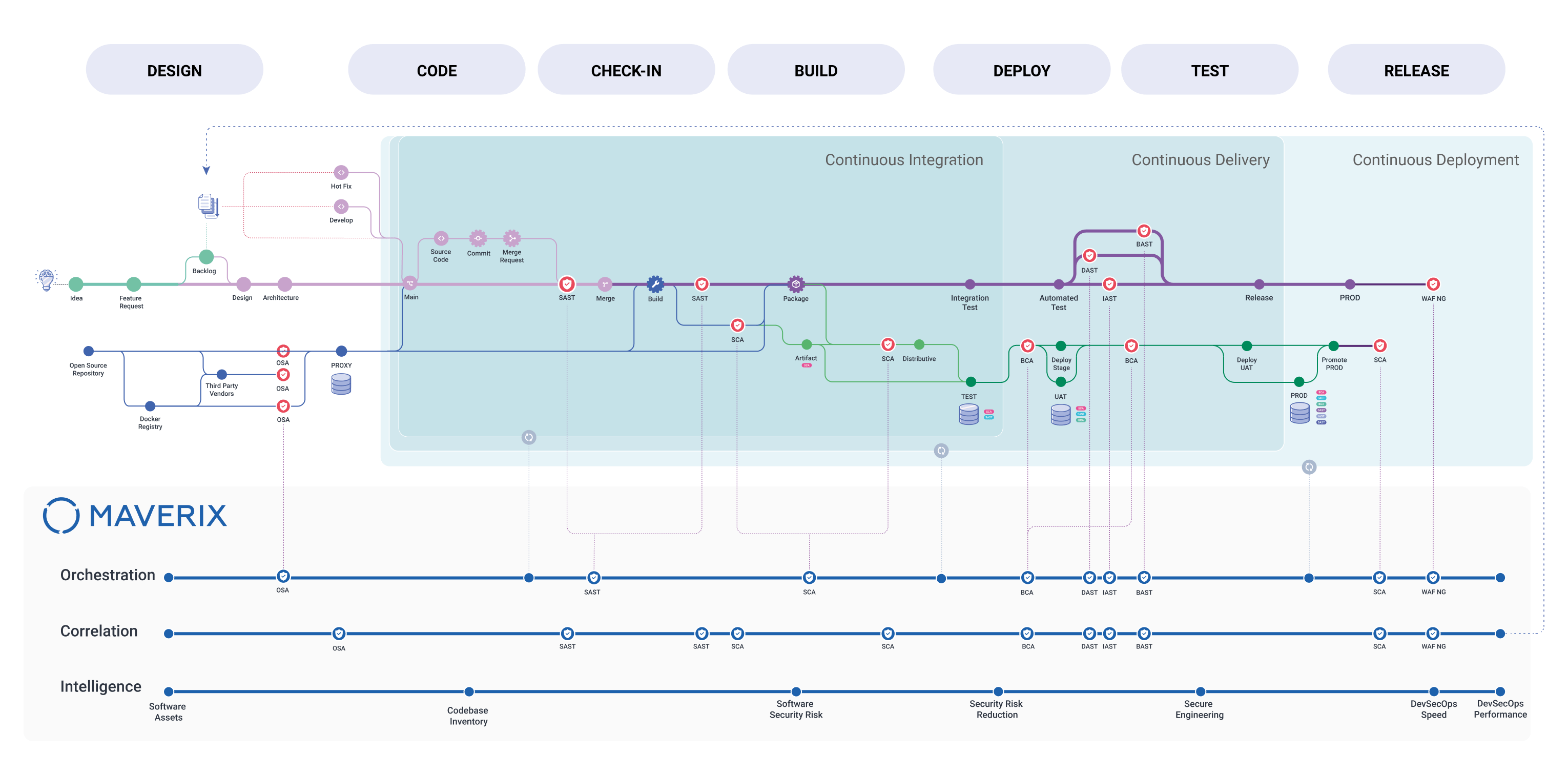 Allows to make quick onboarding of Software Engineering Assets portfolio (including digital services and products, applications regardless microservices or monolith architecture) into DevSecOps perimeter, supporting code repos, build artifacts, distributives, application instances in engineering environments. It also provides out-of-the-box configurable connectors for both software engineering tools and application security tools. It also creates and automatically configures all security pipelines and settings for quality gates.
Maverix reduces manual issues review efforts through our Automated Vulnerability Correlation Engine (AVC). It uses machine learning to analyze and automatically filter false positives identified by application security testing tools. Then, Maverix groups vulnerabilities into security defects based on special correlation rules and severity. Security defects data is being synchronized two-way with defect management tools.
Maverix platform allows to measure and control entire DevSecOps process. It tracks all telemetry of DevSecOps to monitor process efficiency, collects and aggregates all data in Data Warehouse. Maverix provides a comprehensive set of metrics, dashboards, and reports that help our customers – take the right course in their everyday DevSecOps ocean journey.